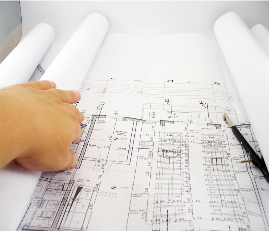 CONSTRUCTION MANAGEMENT
We can provide construction management for your renovation or addition. We only provide construction management on projects we design, and only when it is the right fit. If you decide to use APM architecture for both architecture and construction services, we will subtract the cost of construction phase from the architectural services. We provide a detailed cost estimate for your project to establish a budget. We buy materials and hire sub-contractors. You pay the cost, plus 15%. It is a very transparent method, where you know how much everything cost. You will see the benefits of getting trade pricing on materials. You also get the benefit of seamless coordination between design and construction.


WORKING WITH AN ARCHITECT
Whether you are looking for someone to tell you what to do with your space, or to make your ideas work, an architect can help you with your design from conceptual ideas through construction. When interviewing an architect, it is important to review their portfolio and make sure it is in line with your aesthetic. Once you have identified an architect in your area, you should talk about your project goals. It is important to have a budget for the project, so the architect can provide a proposal that will reflect the actual scope of work from the beginning.
If you have an idea of your design needs and are ready to move ahead with your project, we will set up a meeting to discuss your goals and scope of project. We will provide a proposal for architectural services that suits your project needs.
If you are not ready to move forward, but want to discuss design ideas, and possibilities for your exisitng space, we provide a consultation for a flat fee. In this session we will answer your questions, and will make suggestions for your space. Before the session, we will find out about site restrictiona and zoning. We will provide useful information that you can use even if you decide to move forward with another architect. The Design Consultation session price is $175 in the Dallas area. If you decide to move forward with the project, we will reimburse the consultation fee.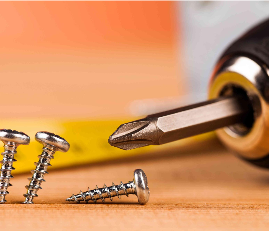 FULL ARCHITECTURAL SERVICES
Schematic Design
In this phase, we identify the scope of the project. Once that is defined, we will draw some preliminary design ideas. Depending on the complexity of the project, these can be hand sketches or computer mass studies. Once we agree on what the general direction of the project is, we start developing the design. We don't have a maximum number of sessions for this phase, but it is usually 2-3.
Design Development
This is when we finalize the layout of your project, create renderings of exterior and interior spaces and make revisions to the design according to your feedback. We identify what kind of mechanical systems we will incorporate and provide the necessary spaces for it. We discuss lighting layout, and identify materials. We can work with your interior designer, or we can provide guidance for interior finishes, kitchens, plumbing fixtures, etc. This results in a cohesive design.
Construction Documents
Once the design decisions have been made, we prepare a set of construction documents that will include all the necessary information to build the project. This set will also be used to get the needed permits in the applicable city. Our construction sets will include information that will be used for the pricing of your project, so we will prepare finish schedules, fixture schedules, etc.
Bidding and Negotiation
We can recommend builders, or we can work with yours. If you don't have a builder, we provide sets of drawings for bidding and are available to answer any questions that will help them provide accurate pricing for your project so you get comparable bids.
Construction Phase
We provide construction observation during construction. This usually means a weekly meeting at the job site to answer questions, and observe the progress of the work and report to the owner if there are discrepancies from the construction documents. We review any substitutions submitted by the builder, and assist with revisions needed during construction.
We know starting a new project can be daunting, but we hope working with us with make it a great experience, and the result will be everything you wanted and more

!